Creative Copywriting Case Study: Carlsberg Brewery Experience Centre
In 2016, Hong Kong creative agency, Imagination, engaged my creative copywriting services for the Carlsberg Brewery Experience Centre, Dali. The brewery celebrates the craft of beer-making and Carlsberg's legacy of uniting people over the legendary brew.
As the Creative Copywriter on the project, I was tasked with telling the Carlsberg story and delivering the narrative of the beer-making process.
 
The story begins with the history of Carlsberg– from its humble beginnings as a small family brewer in Copenhagen to its growing family of breweries across China today.
As visitors proceed through the brewery, they embark on an interactive journey across the lifecycle of the beer-making process; From raw materials to the brewhouse to fermentation, testing, and finally, bottling and packaging.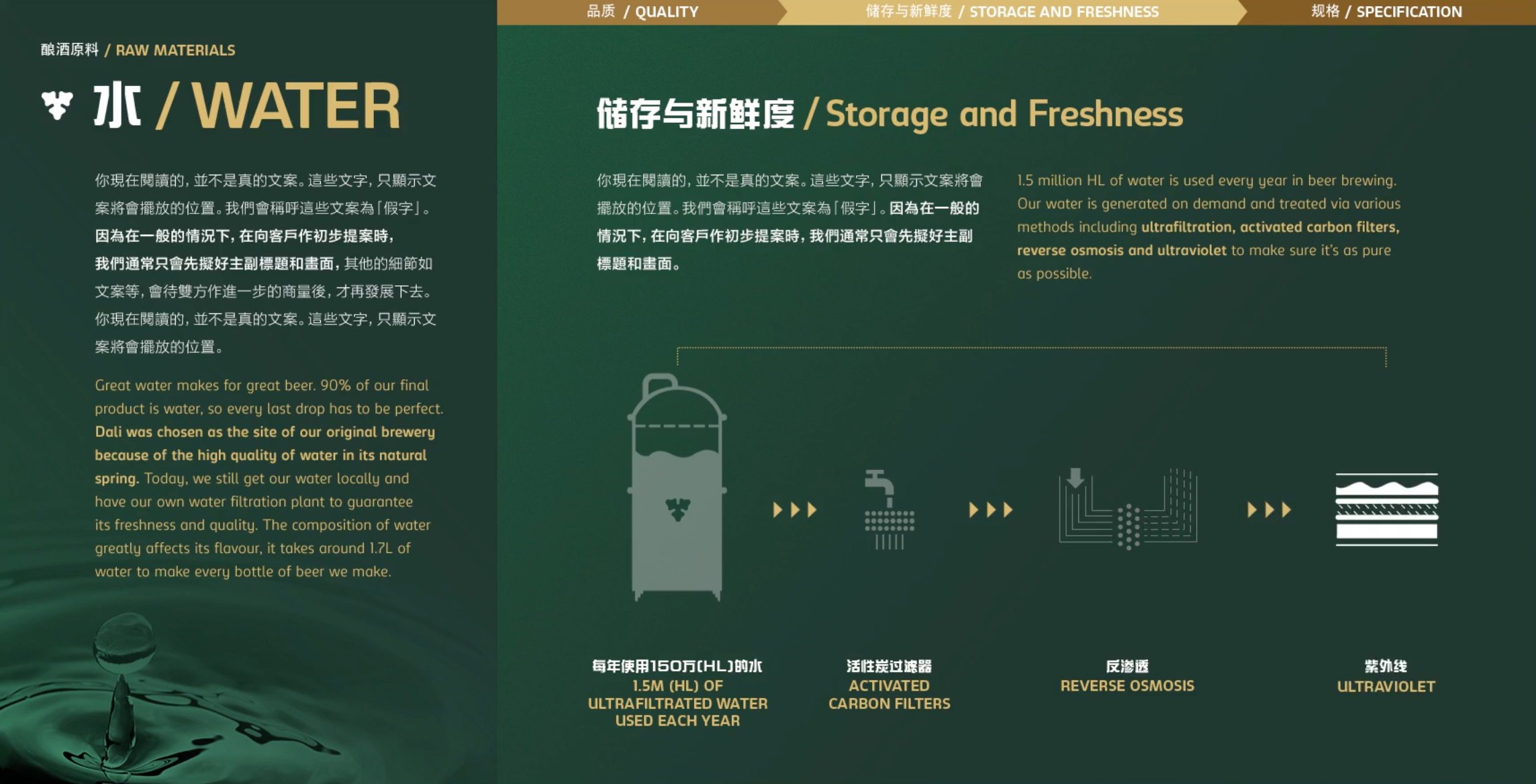 At each stage of the beer-making process, the copy distils complex brewing processes into easy-to-digest pieces of copy. Introductory panel copy is complemented by interactive digital activations, where the user can deep dive into pieces of equipment, stages of the brewing process and learn about every aspect of beer-making.
Click the image above to scroll through the interactive digital activation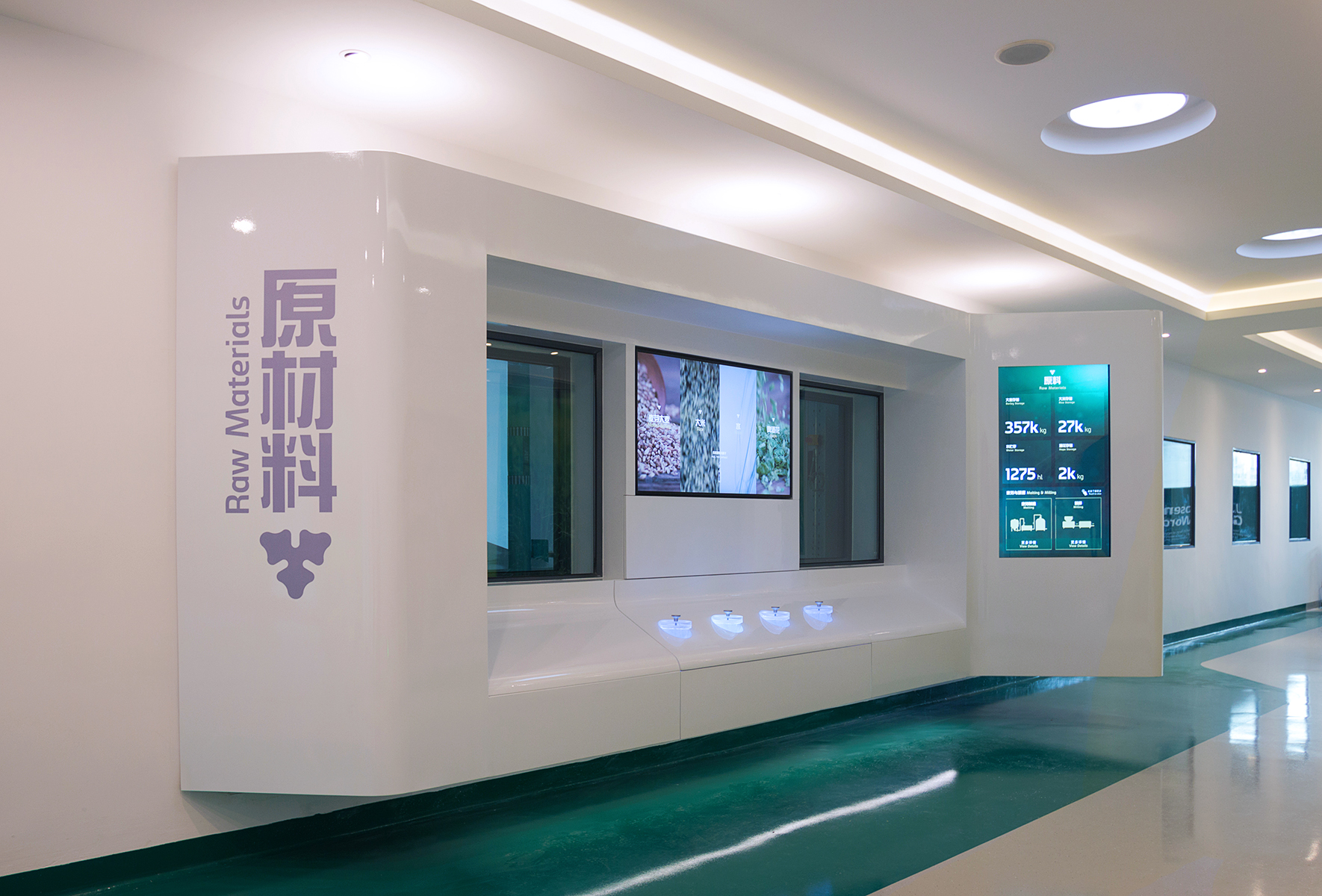 Dali is a fully working brewery and live data feeds are incorporated into the story. At any given moment you can see the number of bottles filled, amount of hops added to the beer, production volumes, water recycling and more. These data also serve a practical use – providing up to the second information for brewery employees.