Content Writing Case Study: General Electric Innovation Centre, Istanbul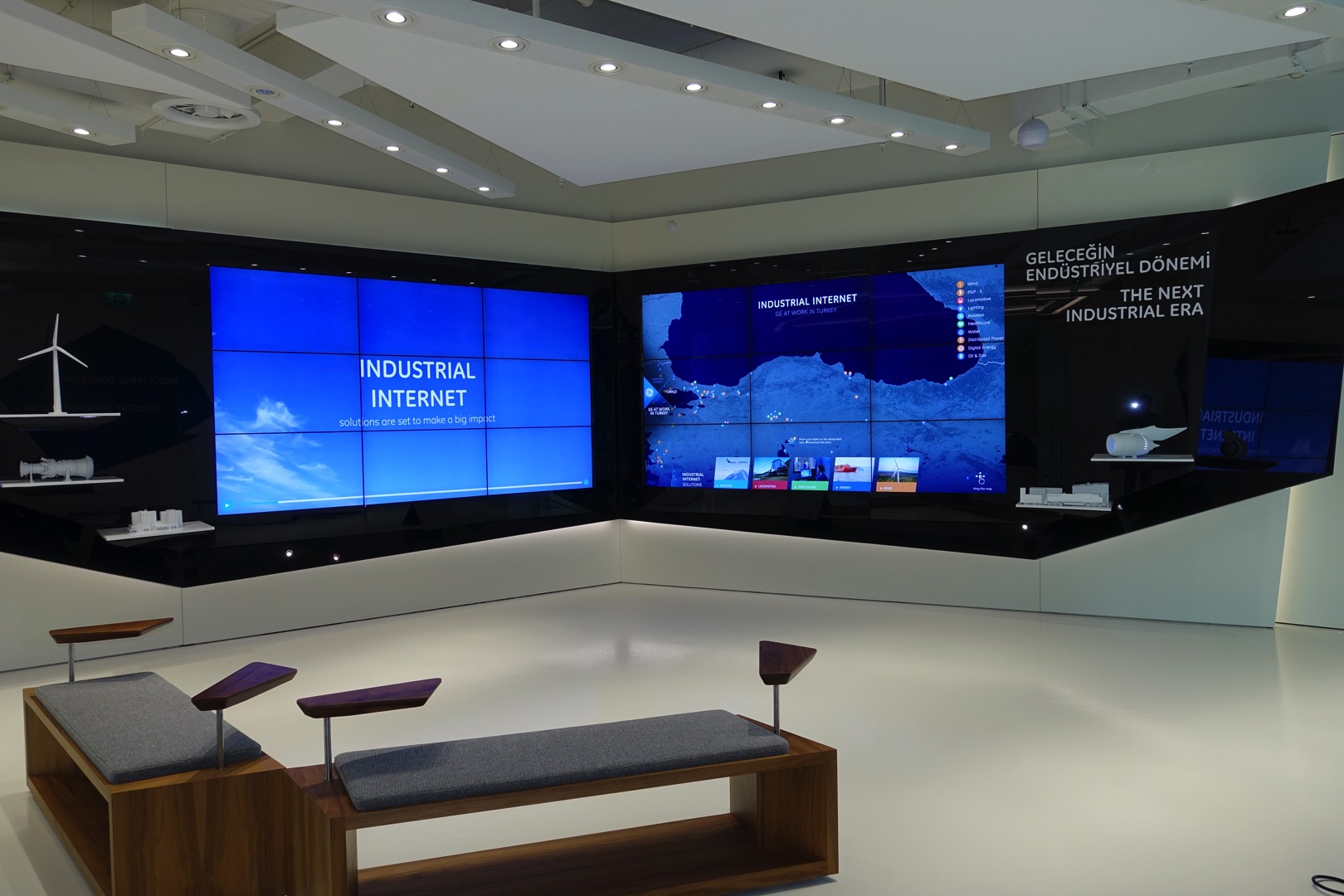 The GE Innovation Centre Istanbul aims to unite Turkey's brightest minds with the scale of GE to create innovative solutions to solve the world's toughest challenges.
As the creative copywriter on the project I was responsible for all content. This included video script writing, content writing for 6 digital activations and UI copy for the accompanying tablet and website.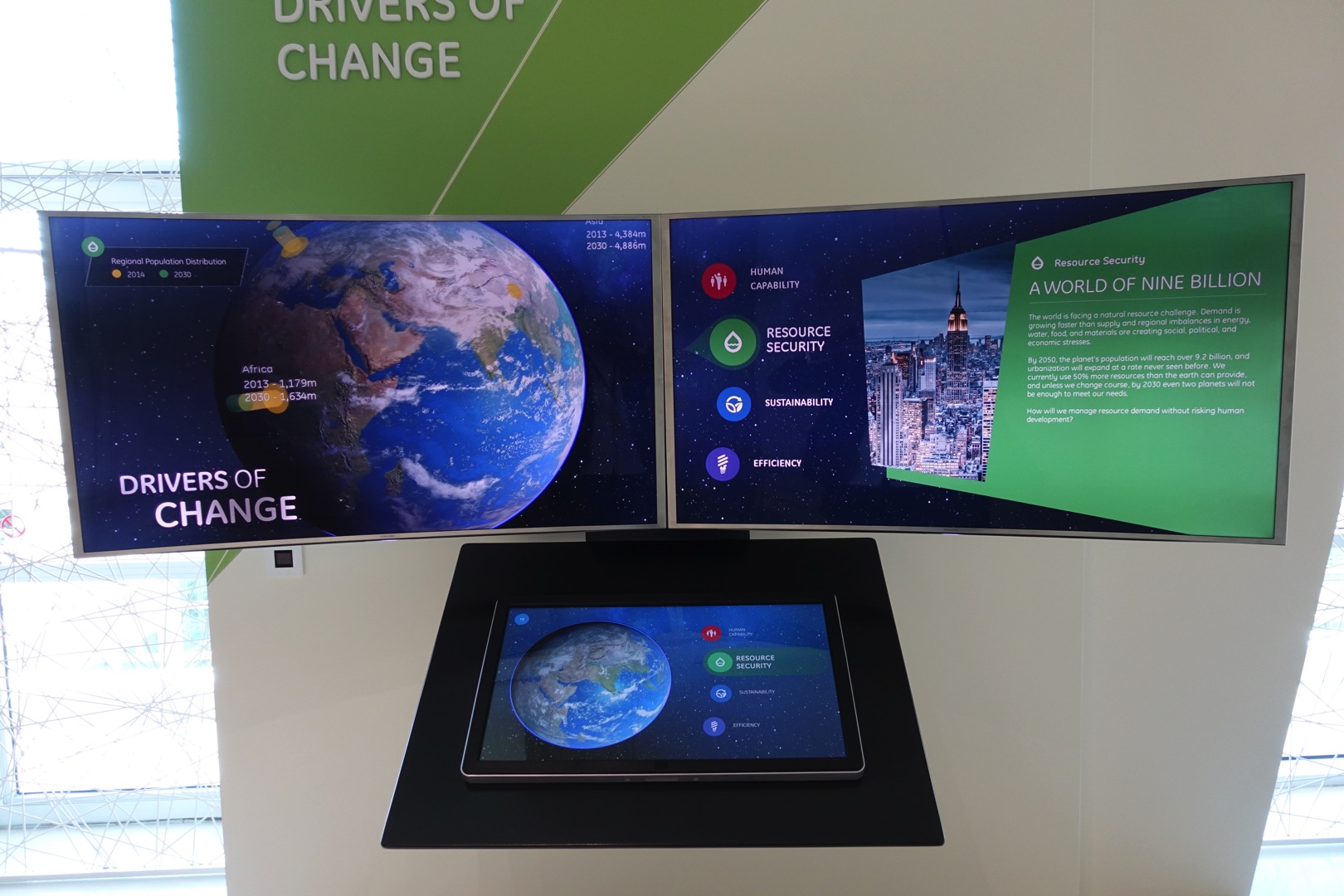 Working alongside a creative team – Creative Director, Strategist, Designers and Digital Producers – the project began by creating a cohesive narrative journey for visitors as they make their way through the Innovation Centre.
The first half of the space focused on educating visitors on the 'drivers of change' impacting our world – from climate change to population growth – and the challenges that go along with them.
The second half enabled them to take their knowledge and experiences gained in the first half of their journey and begin to ideate or prototype a real-world solution to their chosen challenge.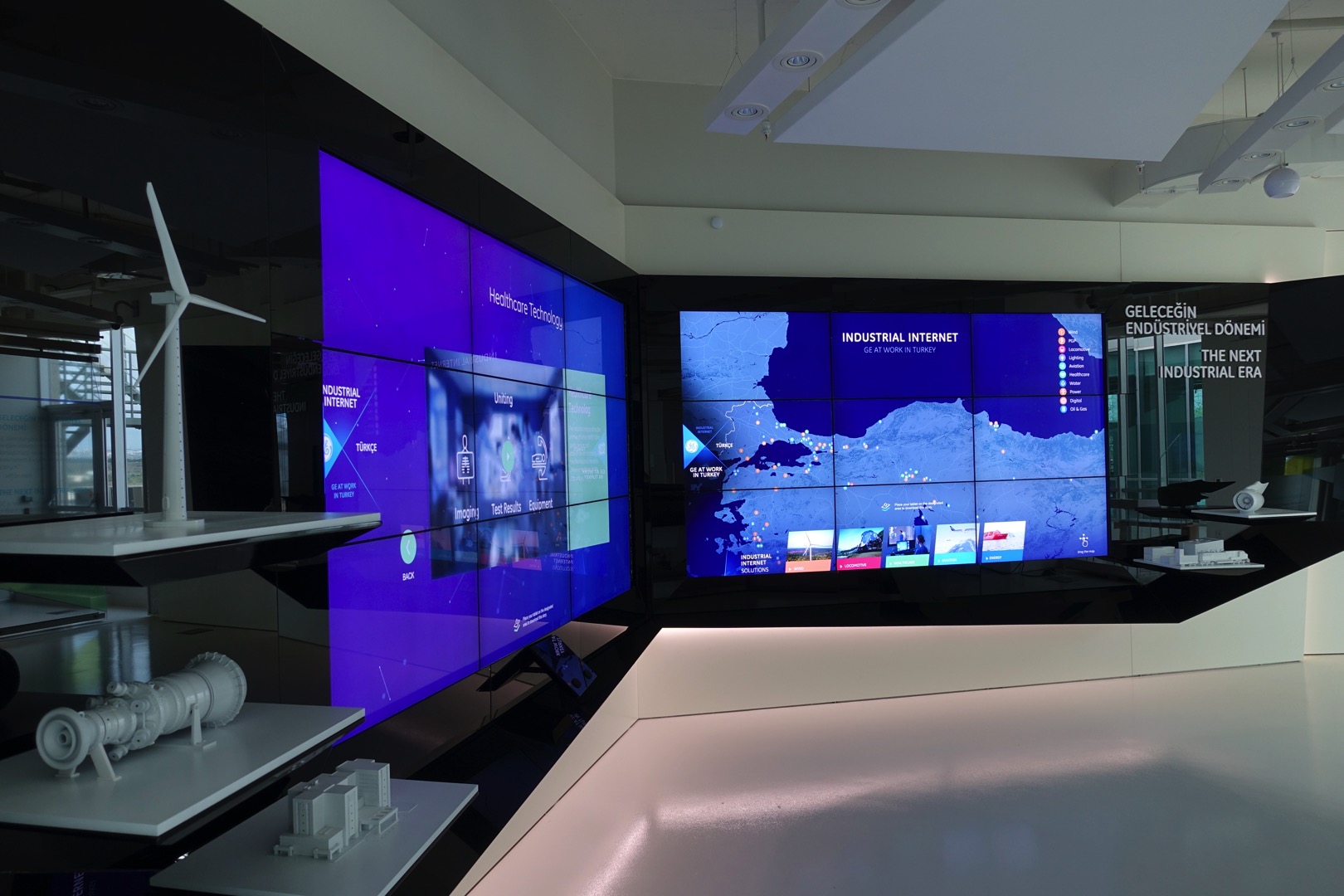 With the storytelling journey mapped out, it was time to create the copy and content for each of the six activations. I conducted copywriting workshops with key GE stakeholders in Istanbul and Dubai across each of GE's business units – from oil & gas to aviation to healthcare to locomotive. This ensured the content focused on real-world challenges facing GE customers in each industry.
Tap the image above to scroll through the digital interface
All content was created from scratch through independent research, which ranged from academic journals to interviews to online information.
The content covered complex topics including healthcare, energy and aviation and accuracy of information was a top priority. In addition, the copy needed to appeal to a wide range of visitors; from GE customers with top-level knowledge of their industries, to innovators, entrepreneurs, government representatives and the general public.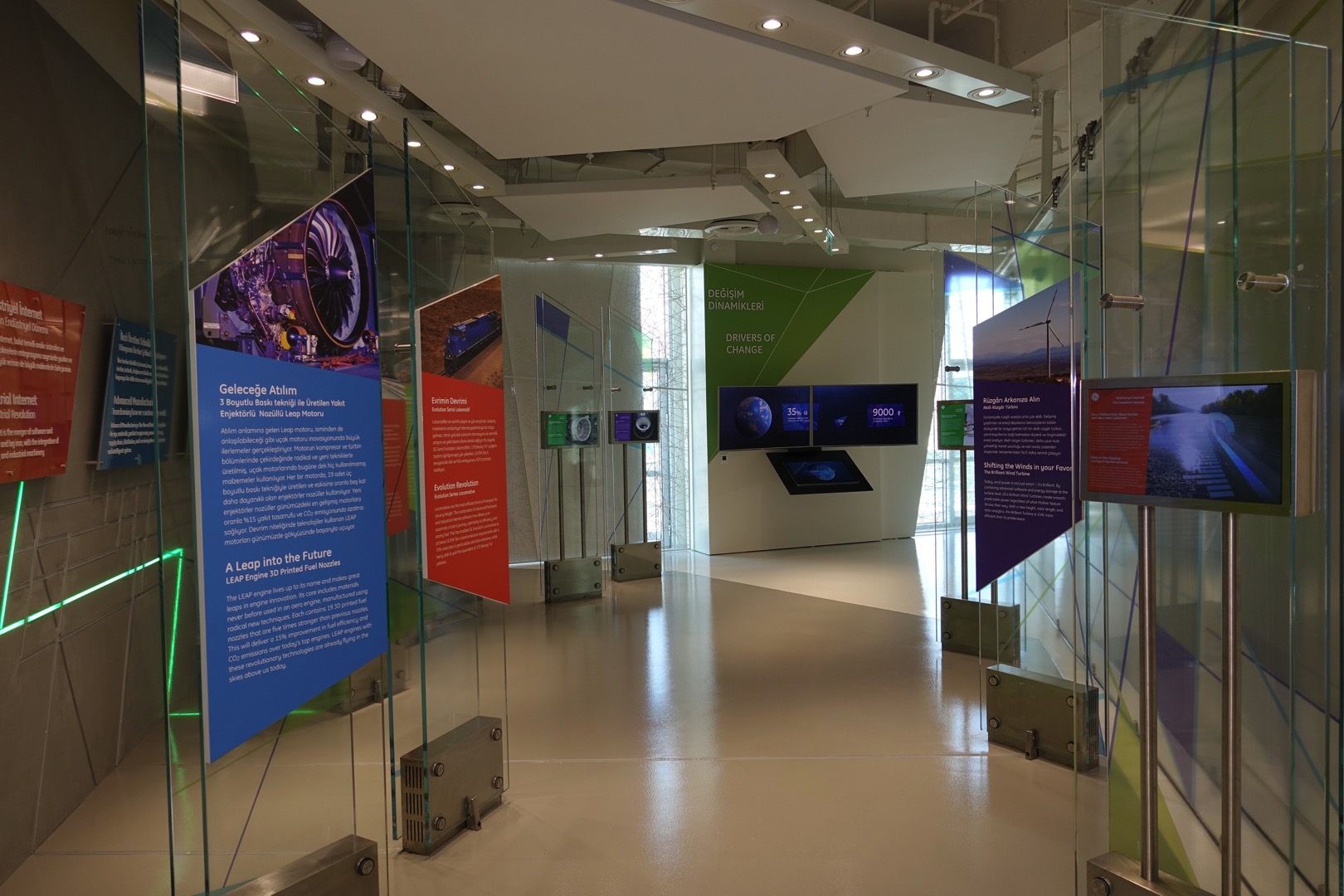 Across six interactive digital, print and video activations, the content brought to life GE's capabilities and met the Centre's brief as a hub for innovation as well as a sales tool for the region.
The space is both a place of education and action, and a place where brilliant minds can come together to make a better tomorrow.