Website Copywriting Case Study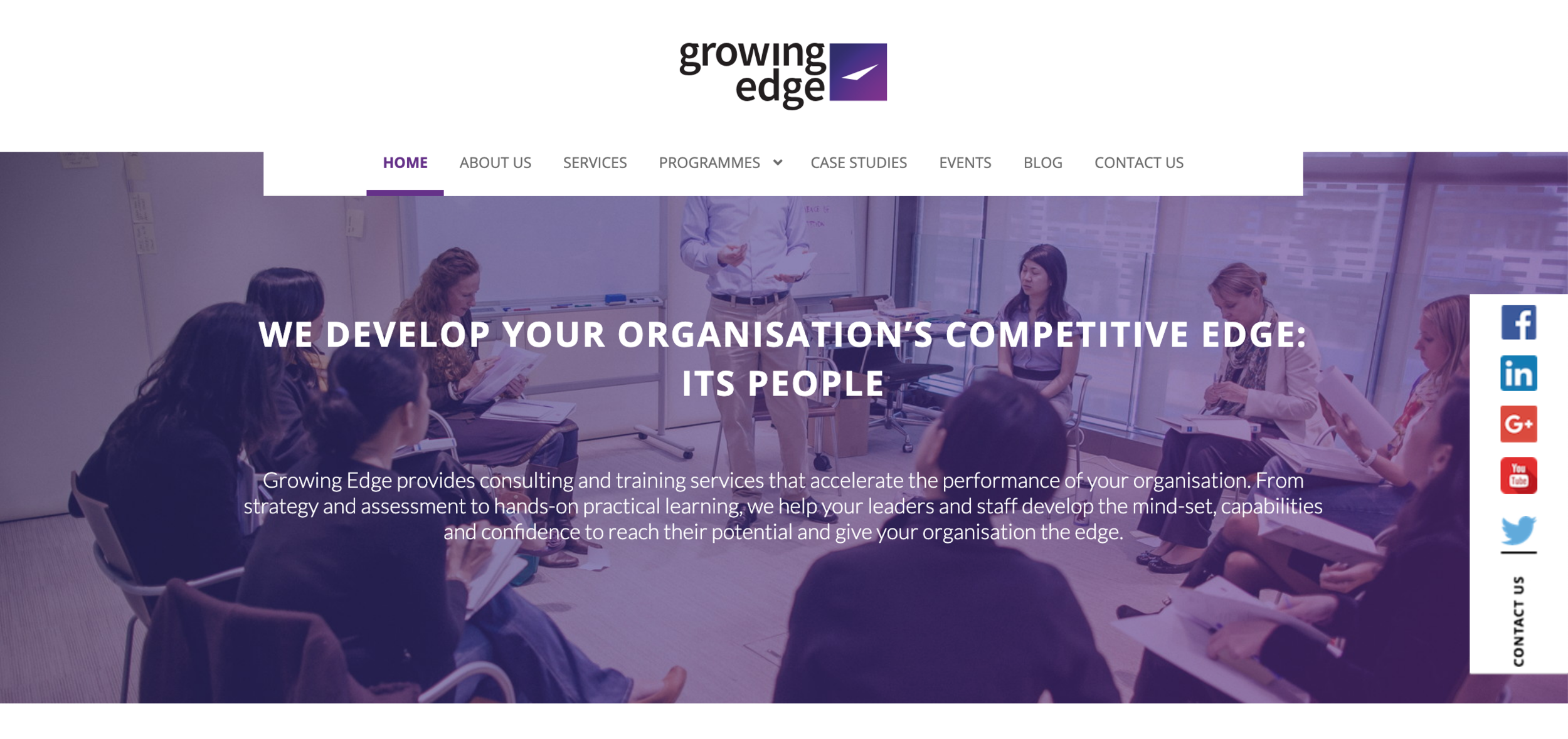 About the Website Copywriting Project
Growing Edge, a consulting and training services organisation, engaged my Website Copywriting Services for the revamp of their site. As the Digital Copywriter on the project, I was involved from project kickoff, working with the team to develop the messaging and website content as well as layout and user experience journey.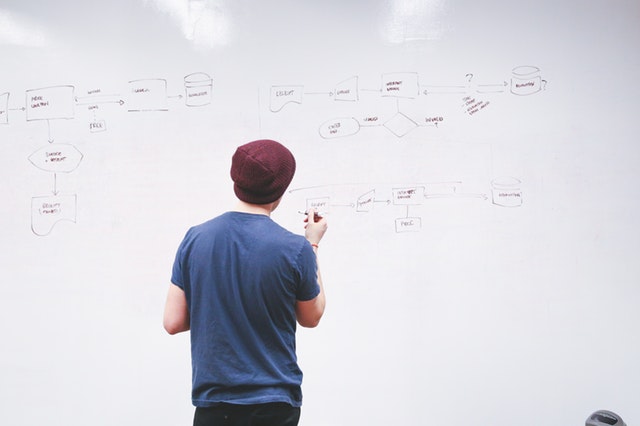 Website Copywriting & UX Review
The first step in the project was to undertake a thorough review of the existing website. In doing so, we could get a better idea of text that needed to be re-written or reorganised, and where to create new content from scratch. We outlined a number of areas for improvement regarding copy and UX, some of which included:
- Making the copy more greatly align with the needs, motivations and pain points faced by potential clients.
- Better explaining the features and benefits of products and services in a way that speaks to the target audience
- Develop a site with more logical, intuitive navigation.
- Strategically use social proof to build trust and authority.
Copywriting Workshop
Following the website Copywriting Review, we undertook a Copywriting Workshop to deep dive into all areas of the Growing Edge business – from is its clients, to services, right down to the business' core ethos and personality.
The workshop also offered the client a valuable space for introspection; By offering prompts and asking some trickier questions, we had the chance to define and refine the brand's USP, its personality traits and hone in on the key messages to get across in the website copy.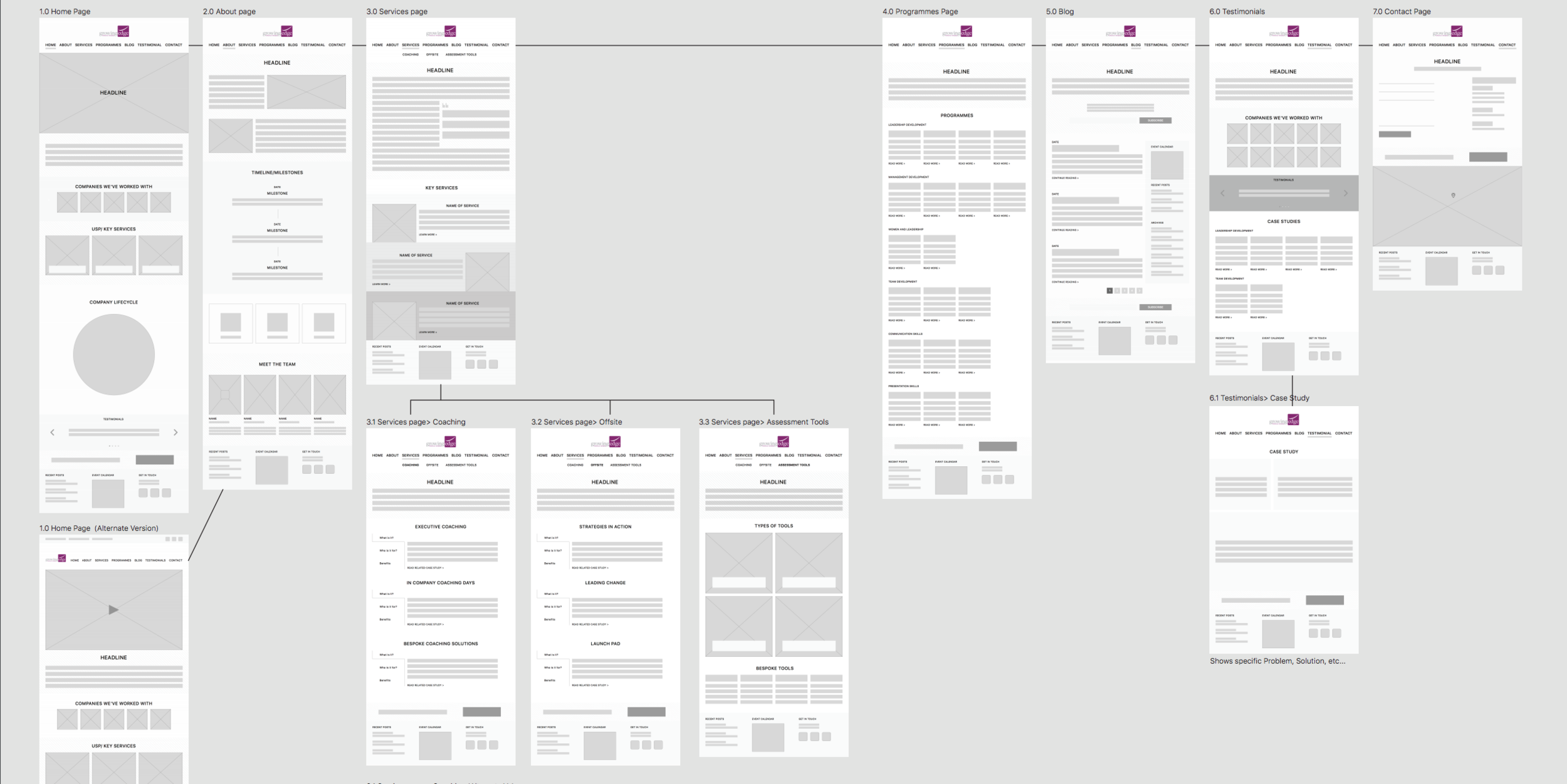 Website Map & Wireframing
Working closely with the design team, we drew on the information gathered during the copywriting workshop to create a sitemap with a logical structure and hierarchy.
After fully understanding and empathising with the needs of our audience, we wireframed each page of the site to ensure a logical structure and that copy and design worked hand in hand, ensure calls to action, buttons and images were logically placed for the best possible user experience.
Relevant Messaging & Effective Website Copywriting
With a highly competitive business environment, it's essential that an organisation communicate its uniqueness and brand personality to set itself apart from other companies offering a similar set of services. To do so, we made it a priority to do this on the Home Page, the website's most visited page.
We incorporated the key value the brand offers its clients into the main headline, and ensured the text focused on the audience, rather than the company ("you", rather than "us"). Additionally, we enabled visitors to quickly get to know the Growing Edge's personality in the "Our proposition section". By sharing the internal and external values of the company, we made it easy for potential and existing clients to understand the Growing edge identity and values to build trust and communicate expertise.